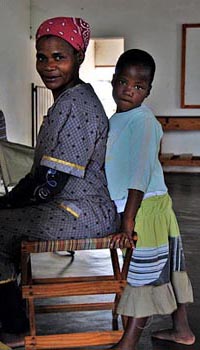 Get Involved - Contribute
SHP is currently mostly funded by donations from individuals and organisations (primarily s a h e e foundation from Switzerland (www.sahee.org).) All funds go directly into the day to day running of the project and the project itself has been largely run on a volunteer basis. We need continued support to assist in maintaining the project and to transition our students into Homeopaths and build an Integrated Health Centre.
A simple commitment of:
$ 25 a month enables us to carry out one mobile clinic.
$ 50 a month assists in maintaining costs of translators, the clinic manager and database manager.
$100 a month enables us to maintain our fuel and vehicle expenses to service the outreach clinics.
Volunteering:
If you are interested in volunteering please contact the project director for further information.
Donate here online via paypal or contact Barbara Braun SHP director (bjb@africaonline.co.sz).
Richard E Grant
Patron, British/Swazi Actor