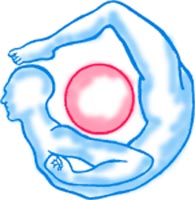 Eastern Body Balancing
Eastern Body Balancing is a technique Tenzin Pema devised taking all the best of various holistic sciences based on the acupuncture points of the body, i.e. Shiatsu, Ancient Thai Healing, Accupressure and Indian Head Massage.
Consultations are one hour, working on the body from head to toe.